The inhabitants of our region originally belonged to the Bituriges Cubis people. They were, according to their motto, a proud and enterprising population. "The supreme power belonged to the Bituriges", such was the motto. It is indeed true that they founded the cities of Bordeaux and Milan.
In the Middle Ages, around the year 1000, religious establishments were installed in our region and in particular here a monastery was built by a lord named Sarlon the Rich. This monastery of Sarlon le Riche then gave the name to this place "Monastellum de Sarlon" which was then francized in Menetou-Salon. The inhabitants of Menetou are Monestrosalonians.
Sarlon le Riche was believed to be a descendant of the Norman invaders. A street in Bourges bears his name, "the rue Coursarlon".
In the days of the Principality of Boisbelle, Menetou was divided into two parts:
The Menetou taillable of the bailiwick of Mehun, and therefore dependent on the King of France (lower town and southwestern part)
Le Menetou franc, known as the Fief Pot, which was integrated into the Principality of Boisbelle (upper town and south-eastern part).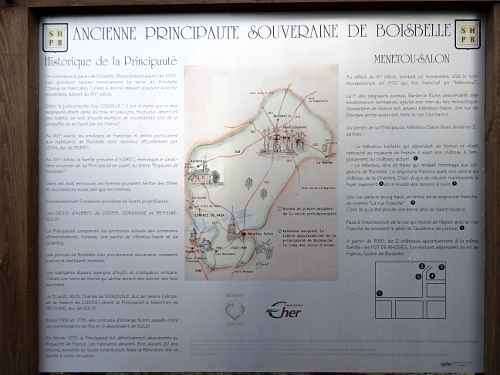 The royal Menetou had its center in the present castle, which was modified and embellished at the end of the 19th and beginning of the 20th centuries by the Princes of Arenberg.
The Fief Pot, which belonged to the Principality of Boisbelle and had all its advantages (privileges of freedom and reduced taxes) was attached to the Château de la Chaintre.
It was in 1590 that the two castles belonged to the same family, the Pot de Rhodes, thus becoming dependent on the one hand, of Mehun (Royal Menetou) and, on the other hand, of Boisbelle for their free lordship of the Chaintre . This amounts to saying, that from 1590, two entities, the taillable and the franche, continued to exist as in the past but under the domination of a single lord.
The Château de la Chaintre was thus gradually abandoned, the family preferring to live in the current château. Used for some time as a second home and to house some people from the village at the end of the 18th century, it then fell into disuse.
Finally abandoned in 1840, it was used as a stone quarry when the village of the lower town had to be rebuilt after the great fire.
(see Newsletter n ° 2, page 14). It is on its ruins that the current Autonomous Residence was built.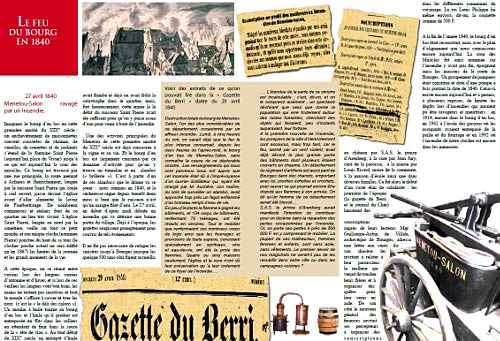 The low village Menetou was at the time crossed by a stream coming from the Fontaine St Pierre (the current fishpond) and passed in front of the church to then flow towards Fontbertrange.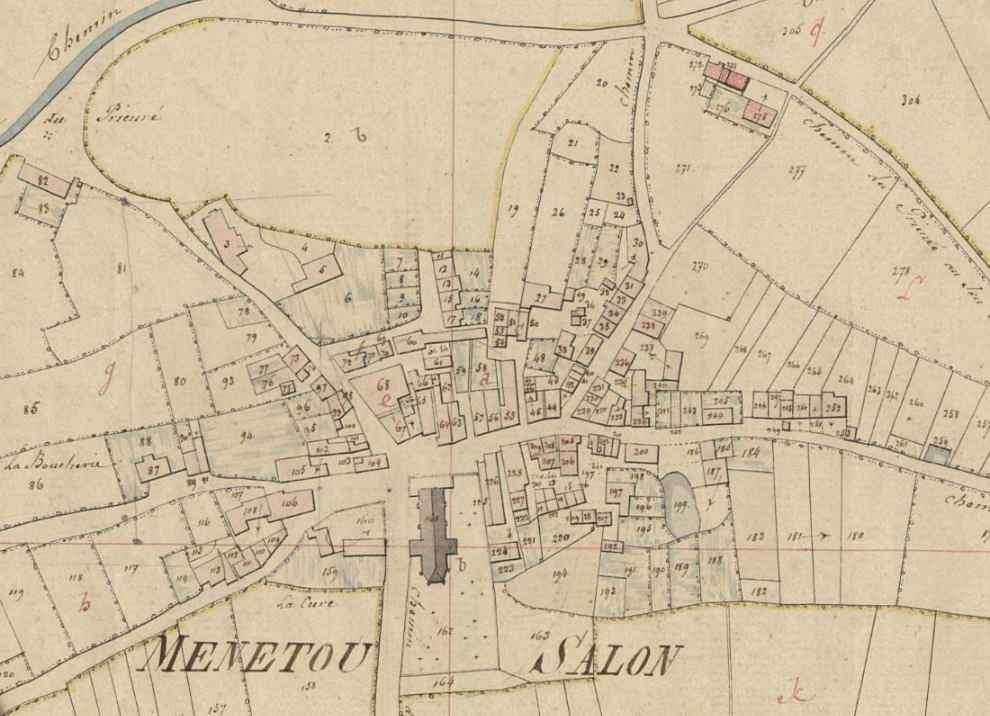 To know more ....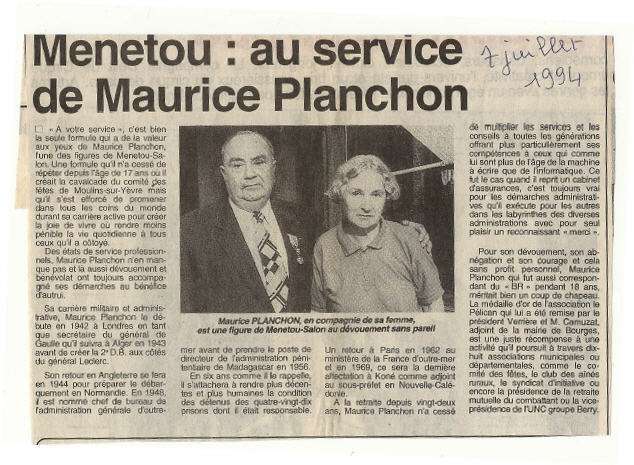 Maurice PLANCHON's booklets devoted to life in Menetou from 1974 to 1982
https://monvillagemenetousalon.blogspot.com/