For nursery and primary schools, school transport is provided only for school outings:
Monday, Tuesday, Thursday and Friday at 4:30 p.m.
They are insured by the municipality
The various stopping points in the town can be consulted at the town hall.
Prices: 150 € per year per child

For the Collège d'Henrichemont, school transport is in place for the outward and return journey.
The various stopping points in the town can be consulted at the town hall or on the Car Rémi network site
The intercommunal school bus union, based in Achères, is in charge of this, under the supervision of the regional council which delegates the competence to it.
Prices: 50 € per year per child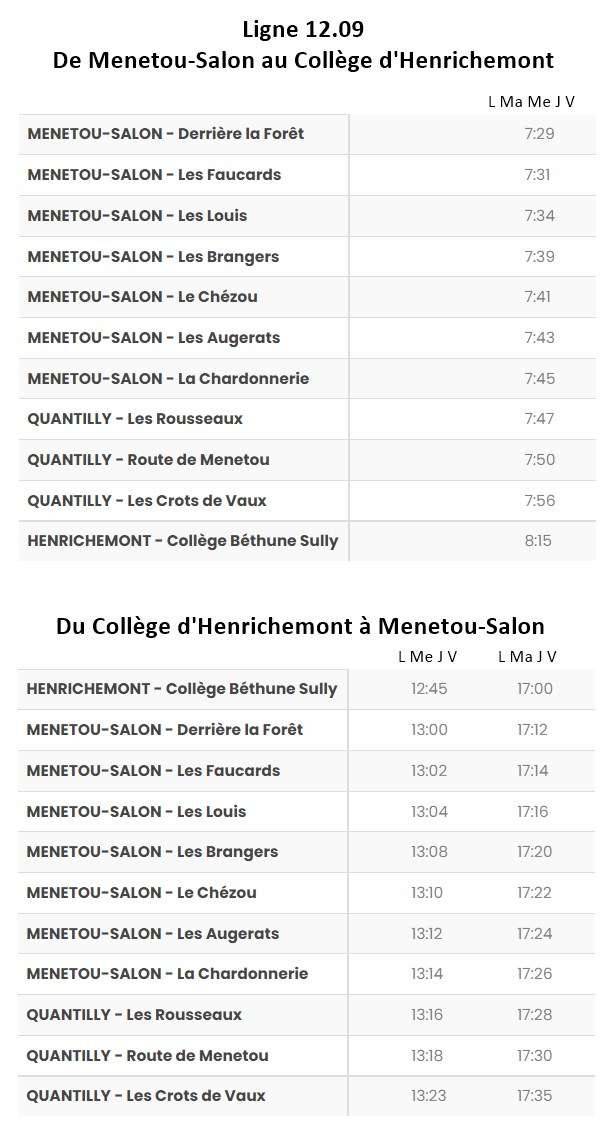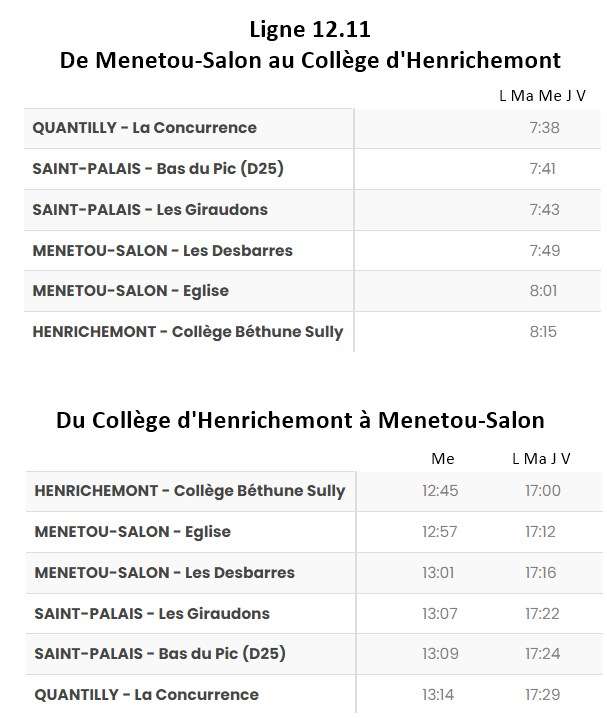 For middle and high schools in Bourges, school transport is provided by the interurban transport of the General Council: réseau de Car Rémi
Pick up is in front of the town hall, at the bus shelter.
You can consult the various stopping points on the site: réseau de Car Rémi - "Schedules of regular lines" section. The prices are defined by the General Council.